About Blue Stone Staging + Design Co.
It's the mission of Blue Stone Staging + Design Co. to elevate real estate listings by creating beautiful and intentional staging designs that will entice buyers and achieve top results for sellers. Our core values include Trust, Respect, Collaboration, Fun, and Innovation.
Lisa Baker is the owner and founder of Blue Stone Staging + Design Co. based right outside Harrisburg, PA. Her company offers a full range of home staging services, from consultations to full vacant staging, vacation rental furnishing and styling services, paint and finish selections, and E-Design services. She works mostly in the Harrisburg, Hershey, and Lancaster areas of Central PA.
Her company was started in 2016, after having gone through the process of building & designing a new house while also prepping her other house for sale, and fell in the love with the process.  Her passion for design, organization, and keen eye for detail makes home staging a perfect fit and she is committed to creating beautiful homes and providing the highest level of service with every project.
Lisa received her Expert Psychological Stager (EPS) certification in 2018 and her Psychological Color Expert (PCE) designation in 2020. Lisa is also an active real estate investor which allows her to keep pulse on the RE market.  She is passionate about educating the local real estate community about home staging and its benefits. Lisa loves chatting about all things real estate.
In addition to being part of the National Real Estate Staging Association (RESA), she is also a member of the Home Staging and Redesign Alliance (HSRA), and the Greater Harrisburg Association of Realtors (GHAR).  In 2021 Lisa was recognized by RESA for the "Top Ten Best Enhanced Occupied Home Stager of the Year United States", and  "Top 100 Most Influential People In Real Estate Staging" (which she also achieved again in 2022).  She also won the "Best Vacation Home Staging Project" at the International Home Staging Awards in 2021.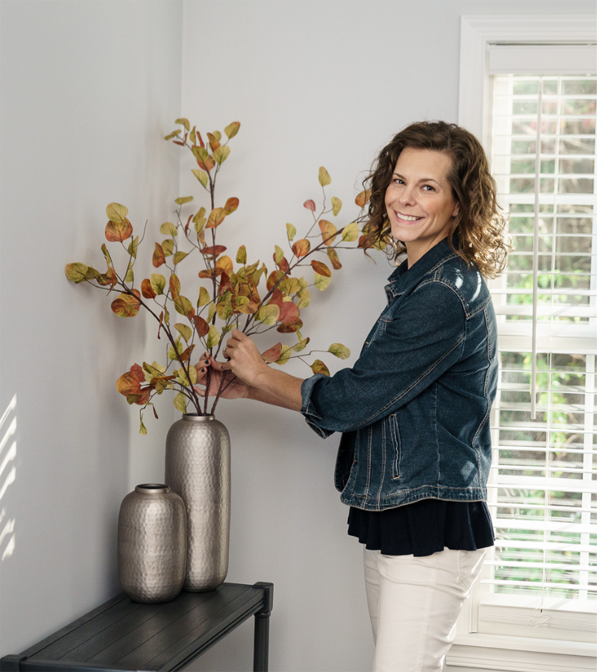 Lisa is also a wife and mom to twin sons, who keep her very busy when she's not staging or destaging.  She enjoys evenings at home, cooking, painting, being near water, and spending time with her family.