Sellers who stage their homes see an average ROI of over 400%. (realtor.com)
We create a strategic staging design plan for your property, bringing in furniture, artwork, accessories, and soft goods to the key rooms of a vacant home.
Our staging inventory is continuously evolving, and we pride ourselves in creating unique and interesting rooms to capture buyer interest.
Free estimates. Staging investments average ~0.8% of list price for our base package.
You'll also receive professional MLS photos at no additional fee, as well as access to all the edited photos we take. VALUE of over $200!
A thorough walk-through of the home, both inside and outside, will be conducted with the homeowner.  We give as much guidance as possible to help the homeowner in preparing their home for sale to receive top dollar.  

Don't wait to schedule – book as soon as you have made the decision to sell, whether in one month or 1 year, we can help you prioritize the tasks to be done. 

Consults start at $200 for up to 2 hours.  Additional fees may apply. 

*REALTORS*

Offer to pay for a professional home staging consultation (like you pay for professional photos) to help gain more listings. 
PRE-PHOTO STYLING SESSION
We will shop your house, rearrange furniture, adjust wall decor, style bookshelves and beds with what we find in the home for maximum appeal. 

We are trained and very good at what is visually appealing to the camera and potential buyers. 

Starts at $395 for two stagers, for up to 4 hours.  

Art and accessory rentals are available upon request at an additional cost. This service typically requires a pre-list consultation to be done first. 
The brain notices color before shape or wording, therefore color has the most impact on first impressions
Determining the best color for a room can be tricky depending on the lighting and the other "fixed" elements in the room. 
Mistakes can be costly.
Lisa is a Psychological Color Expert™.
The right paint color can literally put money in your pocket if you're selling. 
Color means more than just paint on the walls – we can offer color suggestions for flooring, cabinets, countertops, finishes, and more. 
This service is for homeowners (looking for a refresh or planning to sell), investors/flippers, property management companies, and anyone else that needs help with color selections.
Inquire for pricing.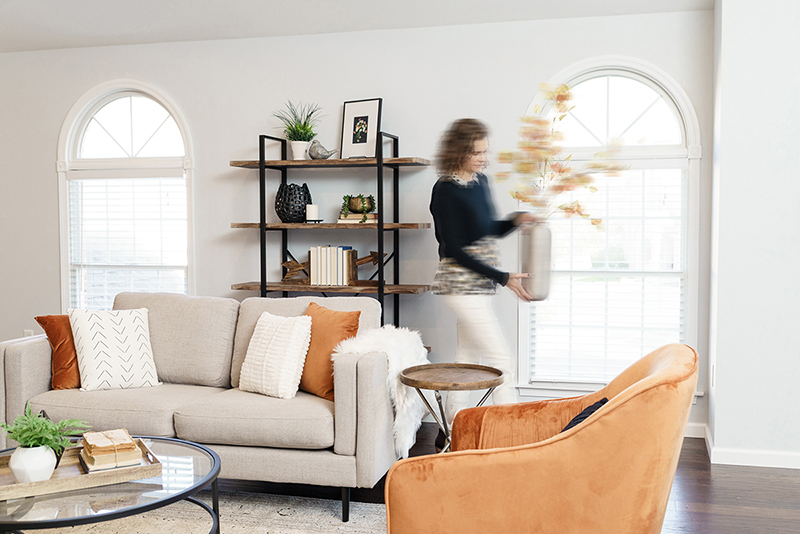 We offer Vacation Rental (VRBO/Airbnb) Furnishing & Styling
Vacation Rental Furnishing & Styling
From a consult to full installation, we can get your short-term vacation rental looking its best, so you can earn top dollar on your nightly rate. 
Consults start at $200, full installation prices vary.
Design Consults & Services
If you need guidance on furniture layout, colors, or decorating your own home, we offer design consults to answer questions about refreshing your space.  Consults start at $200 for up to 2 hours. 
Additional services include design board/concept boards to take the design consult to the next level. Pricing varies.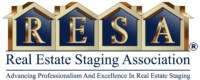 what people are saying...
"Sold Over Asking"
Kyle M.
We used them to stage a flip and this was the most worthwhile and highest ROI improvement, BY FAR. We listed the property and within 4 days had 25 showings and 4 offers. It sold for $13k over asking price. I think the quality of the staging easily gained us $10k or more on the price.
"No Detail Overlooked"
Noraliz C.
Blue Stone Staging & Design Co. did an awesome job staging our Vrbo vacation home… recommending room layout, paint colors and furniture setup. No details were over looked. She took the time to carefully select color schemes that would enhance the natural beauty of the house. She frequently communicated her ideas to ensure they align with my vision…  Our experience with Blue Stone Staging & Design Co. was amazing and we can't wait to do it again!
"Spot On Vision"
Jason H.
Stacy and I can't thank Lisa, her team and her vendors enough for everything they have done. Lisa worked one on one with us in capturing our vision… planning and design, paint, layout, furniture, fixtures, and all the other little things that go into making a home a home. Lisa's vision was spot on!
REALTORS, HOMEOWNERS, INVESTORS
We offer both in-person and online consultations. We view the property as a potential buyer would and provide stratgic advice and proven strategies on how to show your property in the best light possible.
As a Certified Psychological Stager…
We'll bring in on-trend furniture…